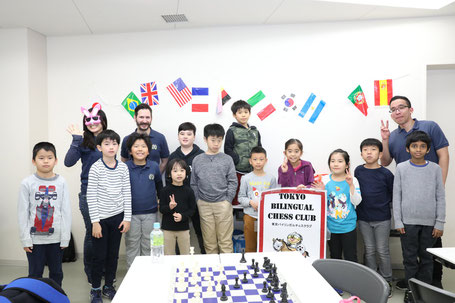 Well this was probably our best camp ever! A good mix between activities, chess theory, coaching, tournament games and analysis. TBCC's spring camp held on March 16, 2019 was small but fun. With 2 coaches for 13 kids everyone was able to get lots of individual attention and form some really great connections.  Whether your child is a beginner (Group B) and an intermediate player (Group A), this chess camp is designed to be the perfect place to learn, develop new skills, and explore new (and fun!) challenges.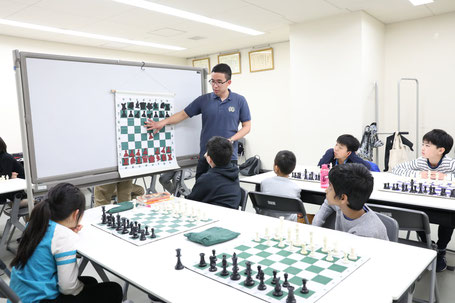 As always, Group A gathered the most kids - 6 young and talended chess players, led by Camp Director - Alex Averbukh, who put a tremendous amount of effort into the camp. 7 players in Group B were extreamely focused and concentrated during the camp, led by Simom Schweizer, Senior Instructor. It has been a rewarding experience working with these wonderful children.  Sure, it get's a bit chaotic from time to time but when you see them all sit down for a lecture or to play one another it is encouraging to say at least.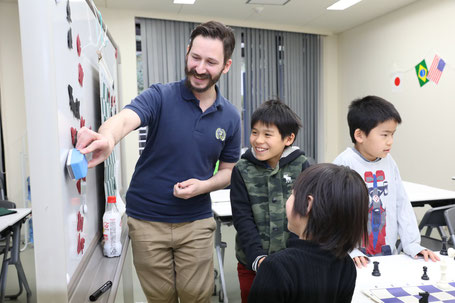 Tokyo bilingual Chess Club has donated a portion of the profit from the chess camp and scholastic tournaments as well as your thankful donations to the Ishinomaki Children's Newspaper. It is a newspaper reporting on Ishinomaki today, written by the children of the town, where was hit by the Great East Japan Earthquake. 
Special thanks to a volunteer teaching assistant, Takuma Osaka, grade 7 of ASIJ. Also, thank you for being the best photographer, Emi Hasegawa, in the chess world!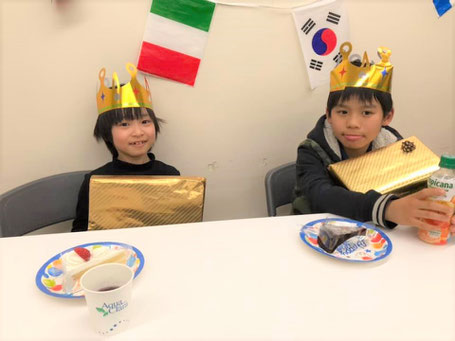 March birthday kids received a cake and a gift to enjoy.  Book your kids next birthday party at the TBCC's chess camp for an exciting chess adventure. You are welcome to bring a birthday cake and candles (please no nuts).
We also had a going away party for Lira, who has been playing with TBCC over two years.  Best of luch with your future endeavor in Singapore, Lira!
Stay tuned for the 14th Scholastic Tournament on June 1st, 2019 (Sat)!